FICTION on the WEB is a labour of love. Every single story on here is hand-picked and carefully edited by me. I don't have a staff, and I don't make any money. I do this because I want to give authors a chance to get their work out there, and I love sharing great stories with the world.
FICTION on the WEB has been online since 1996, which makes it the oldest short stories website on the Internet. Hundreds of stories have been enjoyed by hundreds of thousands of readers. This new incarnation of the site aims to take advantage of the latest trends in connectivity while keeping things nice and simple.
Click on this link to find out more about how to support FICTION on the WEB
and get some exclusive content in return.
I am
Charlie Fish
- you can contact me at
charlie@fictionontheweb.co.uk
, and you can follow me on Twitter
@fishcharlie
.
Please take the time to leave comments on other people's stories, and I hope you enjoy the site.
---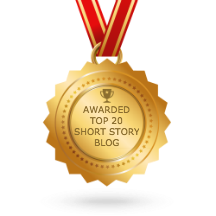 Follow @FishCharlie