Fiction on the Web is not currently accepting submissions for online and audiobook publication.
The submissions window will reopen on 1 January. Exception:
patrons
are always welcome to submit.
funny stories - for when you need a laugh
creepy stories - to make your hair stand on end
fantastic stories - ghosts, swords, magic and fantasy
futuristic stories - many worlds of science fiction
criminal stories - crooks and detectives
real life stories - everyday life and relationships
Please submit your story using Submittable. Stories sent by email will not be read unless I requested them.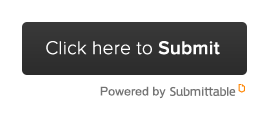 If you use Duotrope, please remember to report your responses.
How long will it take to hear back?
I try to respond to all submissions within a month, although I sometimes fall behind. If you have not heard back after one month, chase me!
If you are a
patron
, or you regularly comment on other people's stories, you're more likely to get an extended response with some feedback on your submission.
Simultaneous submissions? Reprints?
You're welcome to send stories that you've submitted elsewhere, but if they are accepted elsewhere first please let me know as soon as possible. You're also welcome to send stories that have been printed elsewhere as long as you retain the copyright.
Mature content?
Yes, as long as it's in service of the story rather than being gratuitous.
Length?
Most of the pieces I publish are between around 1,000 and 10,000 words. If your story is outside that range it may still be published, but if it is rejected that might be why.
What happens if my story is accepted?
If your submission is accepted you'll get an email with the date that your story will appear online. You'll also be notified if your story is selected for the Fiction on the Web
audiobook project
. Be sure to spread the word! Note that I lightly copyedit each piece.
Fiction on the Web does not (yet) pay for submissions.
If your submission is accepted, copyright in your story remains with you. The rights you grant to Fiction on the Web are as follows:
Non-exclusive permission to publish and archive your story online, and to promote the publication of your story using social media. "Non-exclusive" means you are free to submit and publish and promote your story elsewhere as well. This permission does not expire, but you can choose to revoke it by contacting me, in which case I will remove your story from Fiction on the Web (but note that your story may still appear on digital archives such as the Internet Archive).
One-time permission to email your story to Fiction on the Web subscribers.
If your story is selected for the Fiction on the Web audiobook project, you also grant Fiction on the Web non-exclusive time-unlimited worldwide audiobook rights, including the right to publish the audiobook version of your story on third-party platforms.
In all cases, you will be credited as the author of your story.
Once your story is published at Fiction on the Web, you're part of the family. If you've got any news about new publications or anything else you want to promote, get in touch and I'll send a message out to my networks.

Why did you reject my story?

Sometimes I reject good stories. Sorry about that. I get maybe 20 submissions a week, and I only publish two pieces a week, so I'm often making tough calls.
To give you an idea of my editorial style, I prefer something:
polished over something that needs copyediting.
that transports me over something familiar.
that makes me feel over something that makes me think.
with strong characterisations over something populated by ciphers.
with a satisfying ending over something that feels unfinished.
with sparkling language over something perfunctory.
punchy over something flabby.
accessible over something confusing.
uplifting over something depressing.
that promotes peace over something that glorifies violence.
anti-racist over something insensitive to race.
feminist over something patriarchal.
that represents LGBT+ over something heteronormative.
conscious of disability and neurodiversity over something that assumes homogeneity.
See the
tips
page if you're writing a short story. You are also very welcome to contact me with any comments, questions, requests or complaints.